NEWS
August 15 2016
BentRider's Bryan Ball recently reviewed the Sportster, and compared it to the competition.


"... One thing that struck me about the Sportster is that it's great for a lot of things. I wouldn't put it in the same performance class as some of the really fast racing trikes, but it's fast enough for sure. It's also very easy to get in and out of, with its higher seat and handlebar design. The riding position and seat are comfortable for multi-day tours. It can also easily accept a myriad of racks, fenders and accessories."
The new Sportster is available at your
local dealer
or you can find out more by
clicking here
.
Read the complete review here.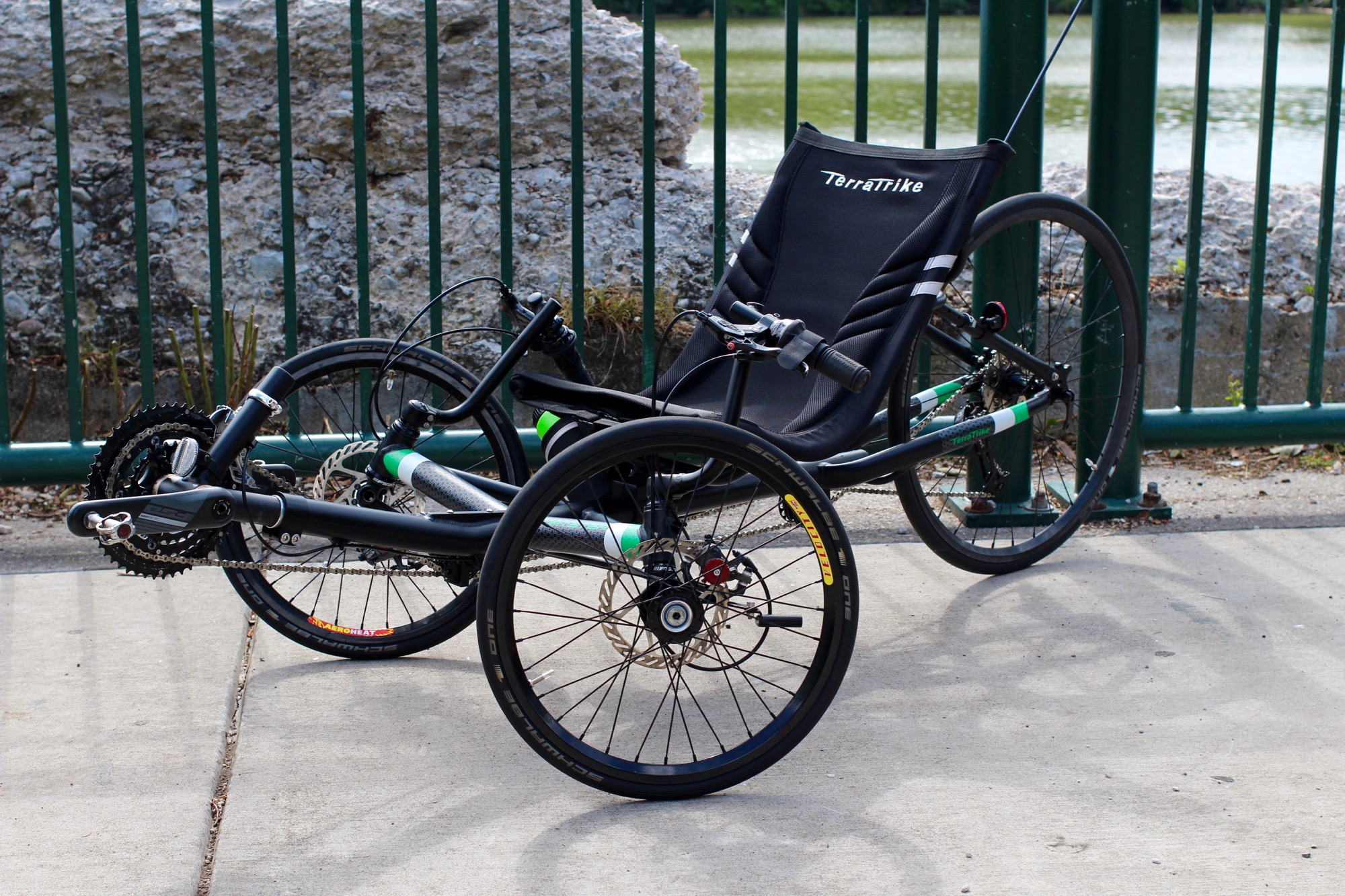 July 21 2016
TerraTrike has been featured in a Rapid Growth Media article titled "Beyond the Mitten". The article showcases West Michigan businesses that are changing the state, country and world.


When it comes to products changing the state, country and world, West Michigan should not be overlooked. This area is a hub for an incredibly diverse group of companies that have their sights set on success, and their efforts are making the globe more environmentally friendly, a better place for those battling mental health issues, increasingly delicious, and an all-around more interesting place to be. Some companies grew out of an idea, a sketch on a cocktail napkin or a simple observation at a construction site right here in West Michigan.

Recumbent triking is the fastest growing niche in the biking industry. If you've never heard of it, it's time to change that. Terra Trike is the largest manufacturer of trikes — think reclining tricycles for adults (and children) — worldwide, selling more than all their competitors combined...and they are located in Grand Rapids. In 1996 two old buddies met up at a Christmas party, where Jack Wiswell showed Jack Oom a bike idea he had sketched out on a cocktail napkin — and Terra Trike was born.
Click here to read the entire article
June 24 2016
The promoter of the TerraTrike 20th Anniversary Giveaway (the giveaway) is TerraTrike, whose registered office is at 4460 40th St. SE, Grand Rapids, Michigan 49512, USA. Open only to legal U.S. residents who are eighteen (18) years of age or older at time of entry. Employees of TerraTrike, and/or their immediate family members, are not permitted to enter the giveaway. TerraTrike reserves the right to verify the eligibility of any potential winner. All federal, state, and local laws and regulations apply.
Entry details: There is no entry fee and no purchase necessary to enter the giveaway. Giveaway entry details are on the TerraTrike Facebook page: https://www.facebook.com/TerraTrike. No responsibility can be accepted for entries not received for whatever reason. The rules of the giveaway can be found at: https://www.facebook.com/TerraTrike.
Giveaway dates: June Giveaway: 6/24/16 through 7/8/16, July Giveaway: 7/22/16 through 8/5/16, August Giveaway: 8/19/16 through 9/2/16. After the closing dates no further entries to the competition will be permitted.
Prizes: There will be three (3) winners in the June giveaway, and three (3) winners in the July giveaway. Each of the June and July winners will receive a package of TerraTrike promotional items valued at over $40.00. There will be one (1) winner in the August Giveaway, and that winner will receive a package of TerraTrike accessories and promotional items, valued at over $300.00. Limit one prize package per winner. No cash alternative to the prizes will be offered. Prizes are subject to availability and TerraTrike reserves the right to substitute any prize with another of equivalent value without giving notice.
Winners: Winners will be chosen by random drawing from among all eligible entries, on or about the following dates. June Giveaway: Three winners will be selected on or about 7/25/16. July Giveaway: Three winners will be selected on or about 8/8/16. August Giveaway: One winner will be selected on or about 9/6/16. The winners will be notified by Facebook message within 28 days of the closing dates. If the winner cannot be contacted, or does not respond to claim the prize within 14 days of notification, TerraTrike reserves the right to withdraw the prize from the winner and pick a replacement winner. TerraTrike will inform the winner when and where the prize can be collected, or will mail the prize to the winner.
TerraTrike's decision in respect of all matters to do with the giveaway will be final and no correspondence will be entered into. The winner agrees to the use of his/her name in any TerraTrike publicity material. The winner agrees to the use of his/her photos submitted in any TerraTrike publicity material. All photos and/or comments submitted to TerraTrike in the giveaway become the property of TerraTrike. Entry into the giveaway will be deemed as acceptance of these terms and conditions. TerraTrike reserves the right to cancel or amend the giveaway without notice in the event of a catastrophe, or any other event outside of TerraTrike's control. Any changes to the giveaway will be communicated to entrants as soon as possible by TerraTrike.
This giveaway promotion is in no way sponsored, endorsed or administered by, or associated with, Facebook, Twitter or any other Social Network.
June 16 2016
The new Ramblers are here, and Bryan Ball from Bentrider Online just reviewed the x30 model.


"TerraTrike sticks out in the recumbent trike industry. While they do often innovate, they're not always the first to jump on the newest trends. With the rare exception, they don't usually try to compete in the ultra high-end segment that seems to grab all of the headlines. Instead, they focus on making affordable and accessible quality trikes while backing it up with a robust dealer network, a superb customer service reputation and some very savvy marketing. The results are trikes like the new 2016 Rambler which is possibly the best value-for-money trike they've ever produced in their 20-year history."
We couldn't agree more. The new Rambler is available at your
local dealer
or you can find out more by
clicking here
.
Read the complete review here.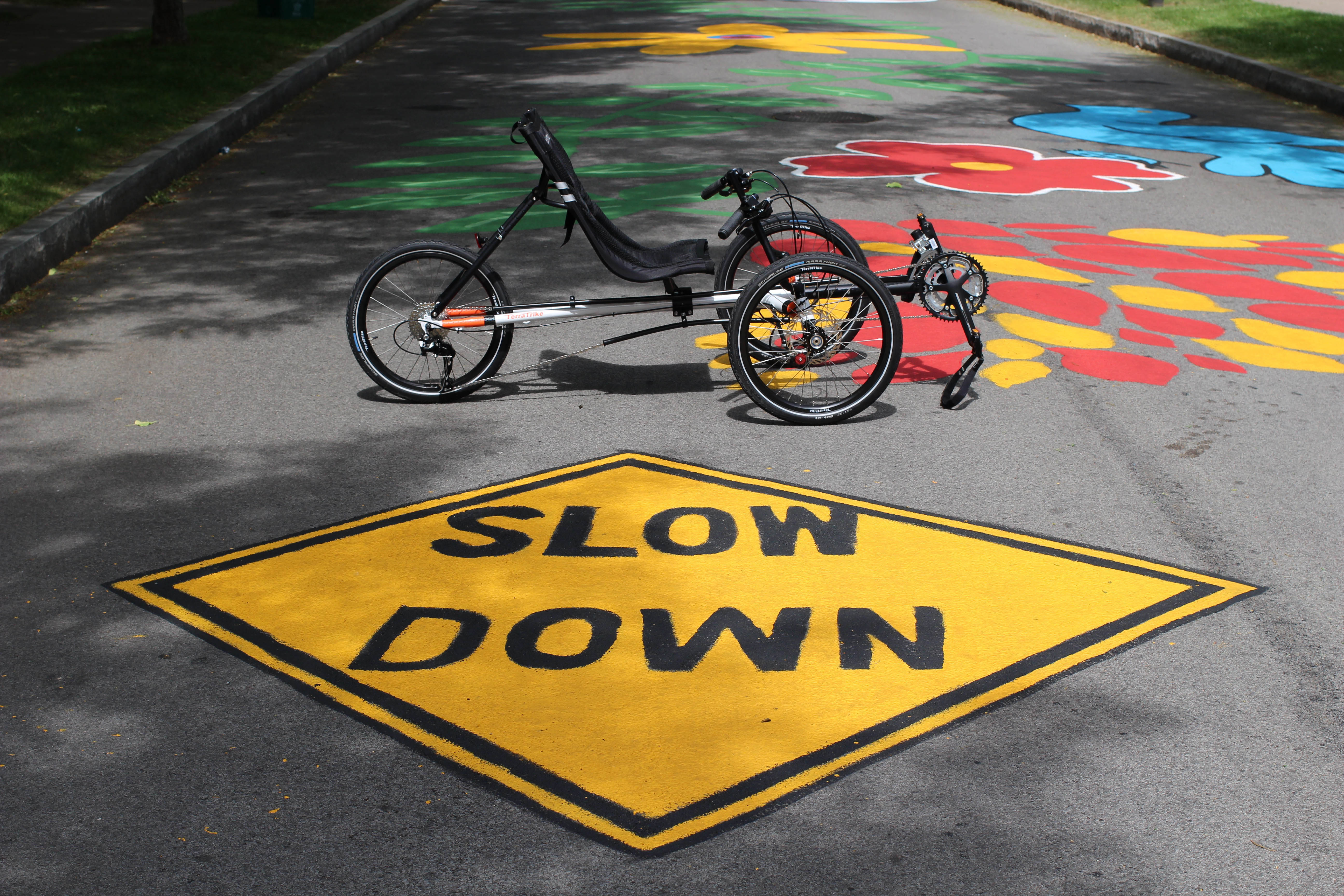 June 10 2016

Rose City Recumbent Cycles
3700 SE Powell Blvd
Portland, OR 97202
(971) 337-5685
Rose City Recumbent Cycles
Rose City Recumbent Cycles is the Portland Oregon area dealer for TerraTrike recumbent trikes. Rose City is ready to help meet your needs and help you get into the world of recumbents. They are proud to offer the best quality recumbent bike and trike brands. Rose City likes to focus on individual service - helping you get the right bike or trike for your style of riding and budget. They have a solid fleet of demos for you to try, and specialize on creating your ideal ride.
At Rose City Recumbent Cycles, they offer service on all makes of both recumbents and upright bikes. They always do a free initial assessment on your trike or bike with you present, and they can customize services to fit your specific needs. Rose City is there to work with you and their motto is "Our Promise is Excellence!" Visit Rose City and check out their demo models, they are ready to get you rolling in style!
May 26 2016
The latest issue of TerraTrike's lifestyle e-magazine "Trailhead" is out and ready to download.

You can receive it by logging into or creating a free "My TerraTrike" account by clicking here.

My TerraTrike is TerraTrike's online owners club and features several neat tools like the user map and the ability to change the homepage image.

Trailhead is a quarterly e-magazine featuring all the great ways to experience the triking lifestyle. From trail reviews, tips, stories to even the occasional recipe from TerraTrike employees, there is always something for everyone in each issue.

This month we feature:
Summer Fun Ideas
The Joys of Triking
Featured Trails
Staying Energized
TT Community
TrikeGroups
May 26 2016
From BRAIN (Bicycle Retailer and Industry News)


"Recumbent tricycle manufacturer TerraTrike has launched a new website to help trike owners connect with other riders in their local communities.

The company said TrikeGroups.com will serve as the place to find like-minded recumbent trike enthusiasts who want to ride. Once they've signed up for a free account, users can find other riders in their local community, join a group ride, or organize and plan their own ride. Users can also view a map of other registered users nearby, create their own group, comment and post on forums."
Click here to read the whole article
.
May 24 2016
TerraTrike's Jon DeHate flew to Nebraska recently, to visit with several TerraTrike dealer shops. The two day visit was a great opportunity for Jon to offer training sessions, presentations, and learn more about the dealers. The shops he visited included 'Xtreme Wheels' in Council Bluffs, Iowa, 'The Bike Rack' (2 shops) in Omaha and Lincoln, Nebraska, and the 'New and Used Bike Shop' in Lincoln, Nebraska.
The dealers were very receptive to Jon's presentations, and welcomed his ideas on ways to grow their businesses, connect with customers via social media and use events to build new customer relationships.
The dealers were also excited to learn more about TerraTrike University, the online training and education program available to TerraTrike dealers. TTU was set up to train dealers in assembly, service and sales of the TerraTrikes product collection.
May 23 2016

FnA Bicycles
1303 S. Schoolhouse Rd. Suite 8
New Lenox, IL 60451
(815) 717-8599
FnA Bicycles
At FnA Bicycles, we work with you to choose the best model of bike or trike to suit you, your riding style, and your budget. Every model we sell contains the best components for their respective price points. FnA Bicycles is an authorized dealer of Blackburn, CamelBak, Castelli, Catrike, Copilot, Felt Bicycles, Garmin, Reynolds Wheels, Surly, TerraTrike, and QBP.
May 23 2016

Your Trike Spirit
630-B Long Island Ave.
Deer Park, NY 11729
(631) 392-1344
Your Trike Spirit
Your Trike Spirit believes that cycling is for everyone! To that end we are dedicated to see that everyone can have the opportunity to experience the joy and freedom of trike riding. Check out our showroom and test drive one of our trikes today, we look forward to serving you! The staff of Your Trike Spirit believe in the transformative power of triking!