Mounting a GPS - Newbie to TT Rambler
My wife and i order two new Ramblers from Amlings Cycle in Niles, Illinois yesterday. Of course fitness is a driving factor, however I would like to use the Rambler in my other hobby, Geocaching.
As such, I need to mount a Garmin Montana GPSr on the Rambler. On my two wheeler, I use a RAM handle bar mount (NAMT-9-7800) like in the picture with a four inch arm. I think I can get up to 7 or 8 inch. Because of the size of the GPSr, putting it on the Ramblers handlebars is impractical. The dealer showed us a little t-mount that gave about and inch to an inch and a half on the t for mounting like this, but when we got home we noticed it was not on our order. Too much longer, it hits our legs (they had a biger aftermarket one there), too short and not enough for the mount to grip. They are closed today so i went to their website and TT and can't find it. It mounts between your calves on the forward bar to the pedals and is a little black rectangle with two screws in it. This is where it mounted to.
So my questions are;
1. Does anyone know the part number for this mount?
2. If it is not from TT, who then?
3. Has anyone mounted a GPSr on their TT and is maybe there a more creative way to do it?
Having it right in front of me seemed perfect, but I am open for suggestions.
Baloo
Here is a pic of the mount I intend to use with my model of GPSr..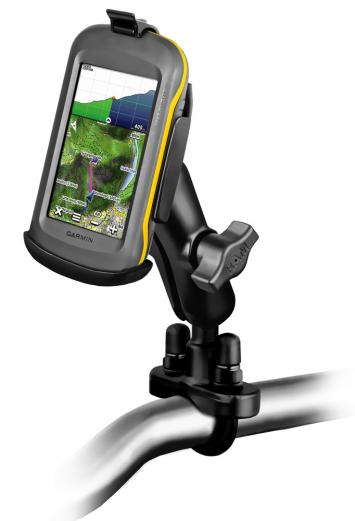 Thanks for any help and REALLY looking forward to this trike. Are there any sites showing upgrades or such I can go to? I have noticed some "not out of the box" mods while I was looking to solve this issue.